How must a show go online? Playwright questions costs to artists, theater in the virtual world
Here's why playwright Morgan Gould declined a contract with Actors Theatre giving it the rights to stream "Nicole Clark is Having a Baby."
Reader: If you enjoy articles about regional arts and creativity, share them and/or sign up for artsbureau.substack.com.
By Elizabeth Kramer
The streaming shows — plays and musicals — are coming fast and furious as theaters reach out to stay connected during the COVID-19 pandemic.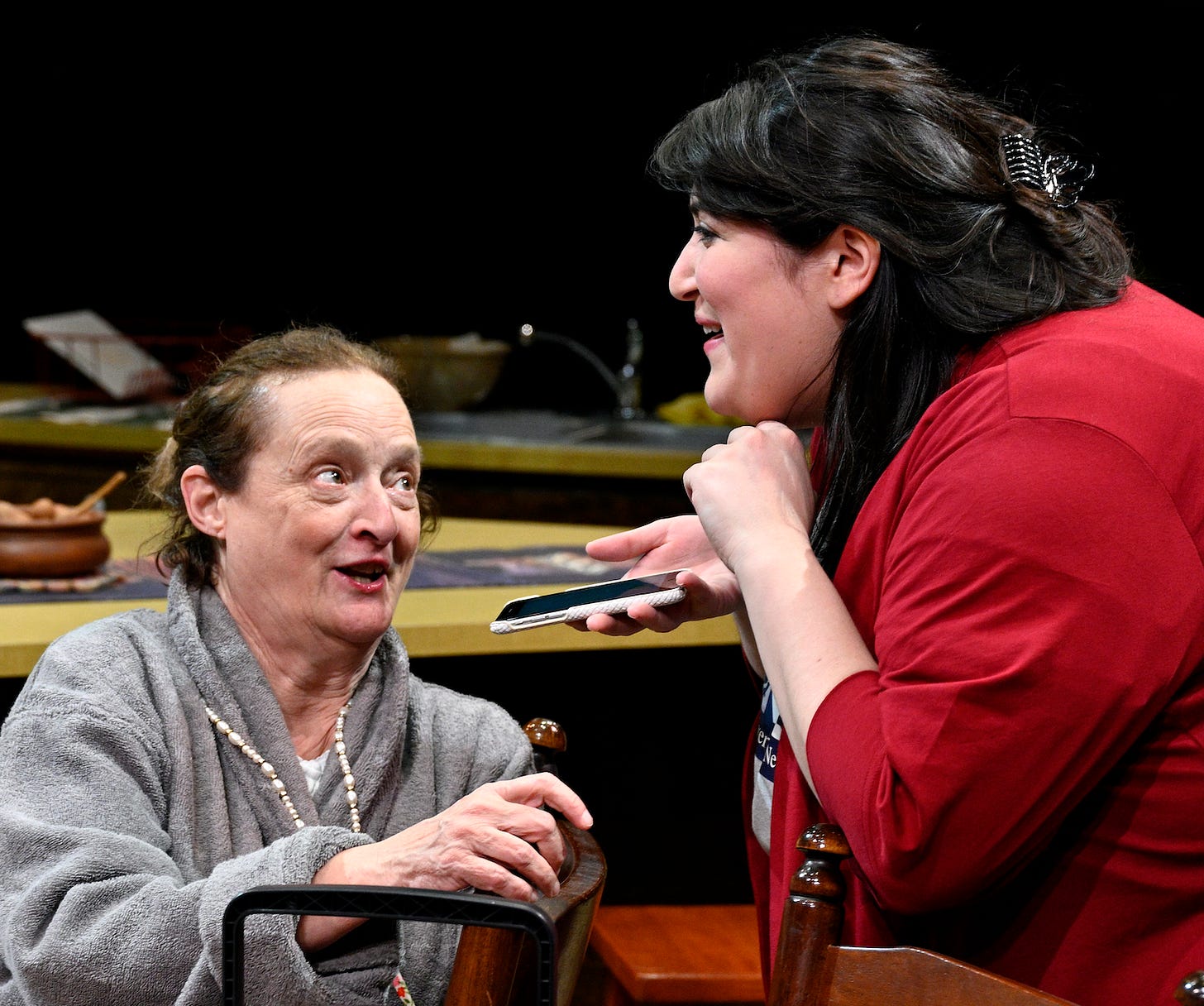 Nancy Robinette and Nicole Spiezio in Morgan Gould's "Nicole Clark is Having a Baby," part of Actors Theatre of Louisville's 2020 Humana Festival of New American Plays. | Photo by Jonathan Roberts. Courtesy Actors Theatre of Louisville.
The labor union for actors and stage managers, Actors Equity Association, has facilitated this by creating a new and temporary agreement just for this situation. The agreement allows some producers to record performances and theaters to sell tickets through theatre websites and stream productions online to ticket buyers for one-time viewing.
Actors Theatre of Louisville, one of the latest theaters to stream plays, now has two productions from its Humana Festival of New American Plays available. But the theater won't be streaming a play that opened five days before the festival's cancelation was recorded — Morgan Gould's "Nicole Clark is Having Baby."
"I just didn't think that the agreement was favorable enough to the actors," said Gould this week in a phone call from New York. "It was technically, contractually accepted by the union, and I personally did not think it was favorable to what I think are the essential workers of the theater, which are the actors and the stage manager who are the equity members."
Other Articles
• Actors Theatre pivots with streaming, explores virtual experiences, reworking season
• Kentucky Shakespeare | Working to salvage education program, income generator
• Fund for the Arts | Changing course with arts community during COVID-19 crisis
Gould said she wanted Actors Theatre to honor its contract with her team, which included the four-member cast.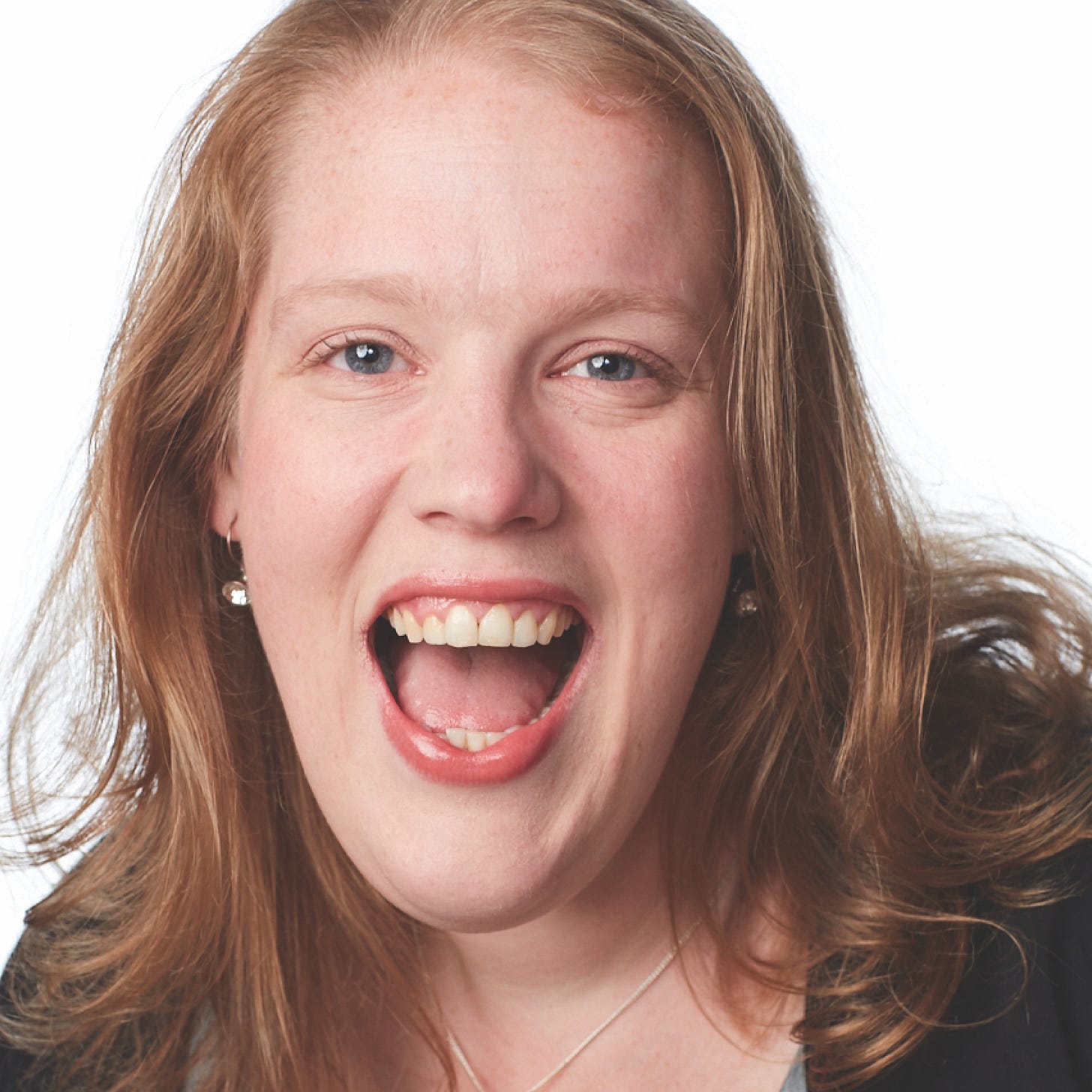 Playwright Morgan Gould. | Courtesy Actors Theatre of Louisville.
"I gave Actors Theatre multiple options. I said I can't agree to this unless you pay them throughout their original contract," she said, estimating the cost at about $10,000. "I thought if they were able to sell new tickets, I felt strongly then they should be able to pay the actors their entire salary."
Gould praised the many theaters throughout the country who had honored contracts even when productions were canceled or never opened.
Actors Theatre's Elizabeth Greenfield, director of communications and patron experience, said the theater was "committed to paying all artists, across all five productions, one full week which is beyond the Equity requirement of three days."

Greenfield also said, "We pursued virtual distribution to preserve and honor all of the work that had been done and provide royalties back to the playwrights. There is no outcome in which the theater will 'profit' off of these decisions."
Gould is sympathetic to theaters, which she said, "are really going to suffer during this time," but she also sees a division between artists and institutions that could widen if society begins to see virtual experiences — which can be cheaper, faster and easier — as theater.
"To make what feels like a snap decision to capture all these things and have Zoom readings — pretend we still have theater — it feels sad and not true," she said. "We don't. The essential part of theater is that we are all together in a room."
She highlighted her point with a colorful metaphor.
"A picture and slide show of someone else's vacation isn't a vacation," Gould said.
As for the tape of her play, which was filmed without a live audience, Gould was able to watch it. She said she thought it wasn't what she and her cast had created.
"What we built was moving and funny and human," she said. "This feels like a weird photocopy."
The Facebook post Morgan Gould wrote after turning down the offer from Actors Theatre of Louisville to stream "Nicole Clark is Having a Baby."